Mr. Syed Arshad Hussain Shah
Caretaker Chief Minister,Government of Khyber Pakhtunkhwa
Khyber Pakhtunkhwa is energy rich Province producing more than 50% of National Crude Oil. Khyber Pakhtunkhwa has become center of Oil & Gas Exploration and Production. Recoverable Potential of KP is 2.2 Billion Barrels Oil and 46 Trillion Cubic feet Gas. Expected production in 2025 of oil is 135,000 barrels per day and 2000 Million Cubic Feet of Gas per day and LPG 2000 TPD. We expect investment of $ 200 Million in oil & gas exploration at IRR of 20% and Revenue of over $ 100 Million in Services companies. The Government of Khyber Pakhtunkhwa established a Technical Laboratory on commercial basis to accelerate E&P activities in the Province.
( Advisor to  Chief Minister for Energy & Power, Government of Khyber Pakhtunkhwa)
Khyber Pakhtunkhwa is rich in Oil and Gas reserves and huge deposits of oil & gas have been discovered in southern belt of the Province, including district Kohat, Karak & Hangu. Today KP is producing more than 50% of national crude oil, 15% Gas and 35% LPG of national production. Big discoveries are anticipated from Peshawar and Bannu Basins. Government of KP has signed MOUs with Chinese, Russian and Western companies to attract the international Oil companies for investment in Oil & Gas sector.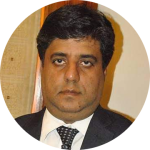 Mr. Nadeem Aslam Chaudhry
Chief Secretary,Government of Khyber Pakhtunkhwa
Khyber Pakhtunkhwa is the new Geological Frontier where various national and multinational Exploration and Production Companies are working. The Petroleum Policy 2012 and all previous ones show much higher, well head price for Oil and Gas Zone-1 in Khyber Pakhtunkhwa which increase the returns on investment and lowers the risk. KP holds potential for new exciting discoveries, particularly in Kohat Basin which has become main area of focus after successful discoveries by OGDCL and MOL.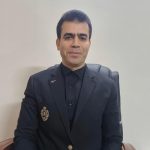 Mr. Nisar Ahmad
Secretary Energy & Power Department, Government of Khyber Pakhtunkhwa
The latest Petroleum Policy-2012, offers tremendous incentives and thus provides high returns to investors as operators and non-operators JV partners. For Example, the gas well head price in Khyber Pakhtunkhwa is set at US$ 6.60 per million BTU when Crude Oil is US$ 110/Barrel. The well head price of Crude Oil is bench marked with international Platts. LPG is linked with ARAMCO Contract Price (CP), thus, making well head price not only transparent and unambiguous without any government intervention but also US Dollar based. Repatriation of dividends is easy and quick. Pakistan is divided into 3 On-shore zones. KP lies in Zone-I, for which the well head price is the highest compared to Zone-II & III.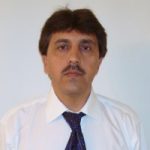 Mr. Nasir Khan
Acting Chief Executive Officer KPOGCL
According to one estimate Khyber Pakhtunkhwa has huge Oil & Natural Gas recoverable reserves. Given the high success rate of drilling i.e. 1:2.8 gives the Exploration & Production an impetus to enter Khyber Pakhtunkhwa. The world average is 1:10 and that of Pakistan 1:3.5 thus, the Province offers low risk opportunity for Oil and gas exploration coupled with IRR in the vicinity of 20%. Out of 31 Blocks in KP, only 2 blocks (Nashpa & Tal Blocks) are producing more than 50% of total crude oil production of Pakistan. This gives good confidence to investors for investment in rest of the 29 blocks.  The GoP invites your participation in Oil & Gas exploration and production in Khyber Pakhtunkhwa, Pakistan.